RedacciónMayo es un dossier digital argentino que propone conversaciones en relación a noticias, temas y análisis de actualidad que impactan federalmente.
Cada mes se aborda una temática distinta, que es ilustrada en una imagen principal y una viñeta, acompañando las diversas notas del dossier
Dirección de arte: Daniela Acacia.​​​​​​​

RedacciónMayo is an Argentine digital dossier that proposes conversations in relation to news, topics and current analysis that impact federally in Argentina.
Each month a different theme is addressed, which is illustrated in a complex main image and a smaller vignette, accompanying the various notes in the dossier.
Dossier #01: 
Los desafíos del eCommerce en Argentina en tiempos de COVID
The challenges of eCommerce in Argentina during COVID.
Dossier #02: 
Lejos de las grandes urbes, #NiUnaMenos duele más
Far from the big cities, gender violence hurts even more.
Dossier #03: 
Cuando la muerte llega antes: Juventudes, territorios y violencias
When death comes too early: youth, territories and violence
Dossier #04: 
Migrantes: buscar un lugar en otro mundo
Migrants: looking for a place in another world
Dossier #05:
Ante la crisis, las economías regionales pueden motorizar la recuperación
In times of crisis, regional economies can boost recovery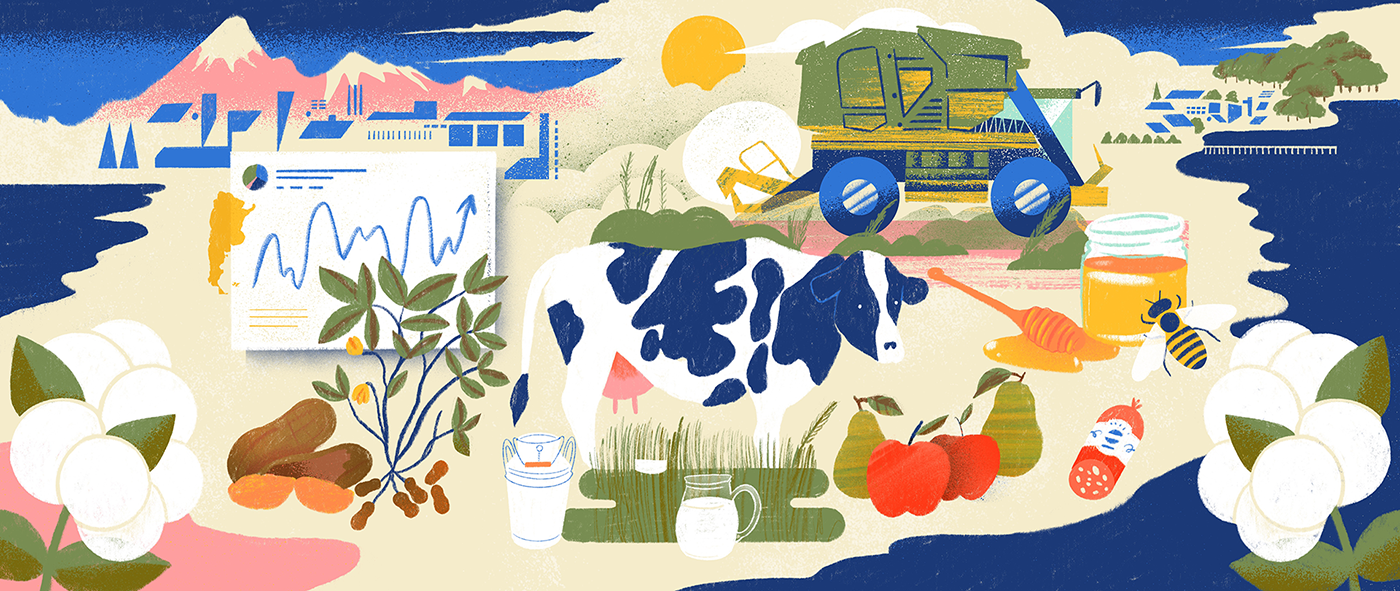 Dossier #06: 
Vida en pandemia: La "nueva normalidad" fuera de las grandes ciudades
Life during the pandemic: The "new normal" outside the big cities


Dossier #07:
Pandemia y policía: ¿Quién controla a quienes nos controlan?
Pandemic and police: Who controls those who control us?

Dossier #08: 
El año que nos atravesó la pandemia
The year the pandemic hit us


Dossier #09: 
El impacto del COVID en el turismo
The impact of COVID on tourism
Dossier #10: 
La construcción, vector necesario para la recuperación económica
Construction: a necessary vector for economic recovery